Also Available:
Empanadas $5,
Buckwheat Crispy Treats $3
Order Lunch:
Reserve and set up a Delivery in Arcata: text (707) 601-1145
Delivery from 11:00am-1:30pm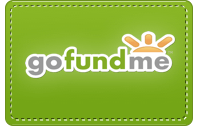 As of January 1st, a few new opportunities to expand have been offered to us. One of them involves selling wholesale to a local cafe that wants to offer more gluten-free and animal-free options that support the local agriculture scene. We want to dive in, right now! This however, requires liability insurance, licenses, and a direct investment in bulking up our ingredients orders so we can make it happen. We want to spend our profit on getting to this level as quickly as possible. You want to enjoy our pies, crepes, empanadas, and treats in more ways. Contributions are matched with store credit so everyone wins. Thank you for your support. We love what we do for our community and are thankful for any help you can offer.
Locally Sourced
Food is love, Love is food proudly sources ingredients that were grown within the county in order to create foods that reflect a seasonal palette and an appreciation for the food culture of Humboldt County.
Deep Seeded Farm – Purple Broccoli, Onions, Kale, Bok Choy, Cilantro, Golden Beets
Pierce Family Farm – Carrots
Gypsy Farm – Garlic
Domestic (Organic) 
Serrano Peppers (Hey, I found them on the discount rack at the Co-Op. I'm not letting these continue into their demise out of season).
Hawaii – Ginger
Imported (Organic)
China – Mung Beans
Africa – Cashews